Davis Lab
Understanding the human immune system.
Our research explores how immune cells communicate with each other and how they recognise and detect signs of disease.
Our lab is led by Professor Dan Davis. We specialise in:
Using state of the art microscopy to compare how the organisation of receptors on the surfaces of immune cells vary in health and disease.
Understanding how different aspects of immune cell effector function could be manipulated in the next generation of immunotherapies.
Understanding the immune system is one of the most important scientific frontiers of the 21st century.
Our immune system helps protect the body from any number of disease-causing pathogens as well as from the development of cancer. Immune cell manipulation can lead to new treatments and a greater knowledge as to how these cells operate in the body.
Our work allows us to better understand:
how our immune systems work and ways in which medicines can regulate immunity;
different methods to boost immune responses against cancer;
mechanisms to repress immune activity in auto-immune diseases;
signal integration, cellular activation and the secretion of cytokines and lytic granules;
how viruses spread between cells.
Our approach
We study immune cell recognition using a combination of molecular and cellular biology methods, and cutting-edge super-resolution microscopy techniques, including:
stochastic optical reconstruction microscopy (STORM)
photoactivation localization microscopy (PALM)
stimulated emission depletion (STED).
Our current work
We are now comparing how the surface organisation of immune cells – natural killer (NK) cells, T cells and macrophages – vary in health and disease, as well as in individuals with variations in immune system genes.
We aim to test how the structure of cell surfaces impacts the thresholds at which immune responses are turned on and off.
Our discoveries
Our lab team has:
Revealed the specific rearrangements in F-actin during immune synapse assembly and how receptor organisation in this structure is altered upon cellular activation.
Probed functions and mechanisms of such synapse formation, more recently using super-resolution microscopy to provide a nanoscale understanding of this.
Co-discovered membrane nanotubes, thin strands of membrane that keep immune cells connected over long distances, and identified their role in facilitating the spread of HIV-1 between cells.
Professor Davis worked as a postdoctoral researcher with Jack Strominger, Higgins Professor of Biochemistry at Harvard University. Here he was the first to describe a natural killer (NK) cell immune synapse.
Publications
View our publications on Dan Davis' Research Explorer profile.

Professor Dan Davis has published bestselling books which delve into human genetics and our body's immunity to disease. These titles are available to buy now. 
The Compatibility Gene (2014)
Professor Davis explains how crucial genes define our relationships, our health and our individuality. A tiny, distinctive cluster of our genes plays a disproportionately large part in how our bodies work.
These few genes, argues Davis, define who we are as individuals and our relationship to the world: how we combat disease, how our brains are wired, how attractive we are, and even how likely we are to reproduce.
Order this book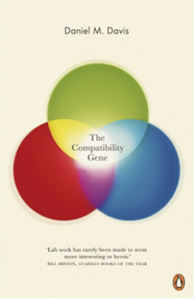 The Beautiful Cure (2018)
Our immune system is one of the great marvels of nature and it holds the key to human health.
Professor Davis charts the ground-breaking scientific quest to understand how it fights disease, enables the body to heal itself and responds to stress, sleep, age and our state of mind.
Order this book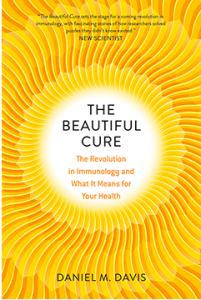 The Secret Body (2021)
Recent and dramatic breakthroughs in our understanding of the body will profoundly change the experience of being human in the coming century. 
The Secret Body shows how these radical and disconcerting possibilities have been made real thanks to the ingenious technologies and decades-long collaborations of scientists worldwide. A gripping drama of discovery and a landmark account of this dawning revolution, it presents a vision of the human body of dizzying complexity, wonder and possibility.  
Order this book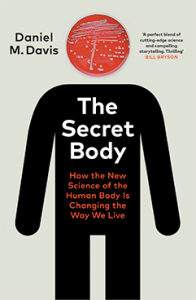 PhDs and early career research
The Davis Lab offers excellent opportunities for PhD students and early career researchers.
Launch your research career
Since 2000, more than 40 members of our lab have gone on to successful research careers at prestigious research institutions in the UK, Europe and USA, such as the University of Cambridge, Imperial College London and Cancer Research UK.
All PhD students have progressed into postdoctoral research roles, and our postdoctoral researchers have gone on to a wide range of positions including lecturer, clinical trials manager and lab manager.
Opportunities in our lab
For PhD projects and early career research roles within the Davis Lab, see the Opportunities section of Dan's research profile.
Head of lab
Dan Davis – Professor of Immunology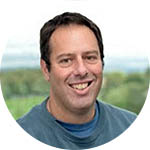 Dan helped pioneer the use of microscopy to show how immune cells communicate with each other and detect disease in other cells, and he co-discovered the natural killer cell immune synapse and membrane nanotubes.
He wrote The Compatibility Gene and The Beautiful Cure, which was a Book of The Year in the Times, The Telegraph and New Scientist, and has been translated into over 15 languages.
View Dan's research profile.
As part of our international team, you'll have regular opportunities to get involved in social events and public engagement activities.
Read our blog to find out what's been happening in our lab recently.
If you have any questions, please get in touch.